Invisalign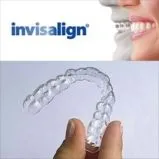 Invisalign Is the newest innovation in straightening your teeth and is becoming a viable alternative to metal braces for many people. Invisalign retainers are custom made using detailed digital scans of the inside of the mouth. Custom retainers are then made using three-dimensional printing technology for the perfect fit. Invisalign can be removed for eating and sports, which makes them a much more flexible option. Retainers are replaced every so often to make sure teeth are being aligned properly.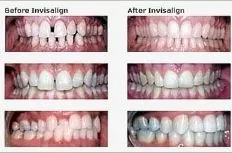 Benefits of Invisalign:
Removable
Cleanable
Easily adjusted
Non-metal
Faster than braces
Clear material
Invisalign is one of the most popular orthodontic applications on the market today. Gone are the days of metal braces and costly sports related accidents. Call our office if you think Invisalign might be an option for you.